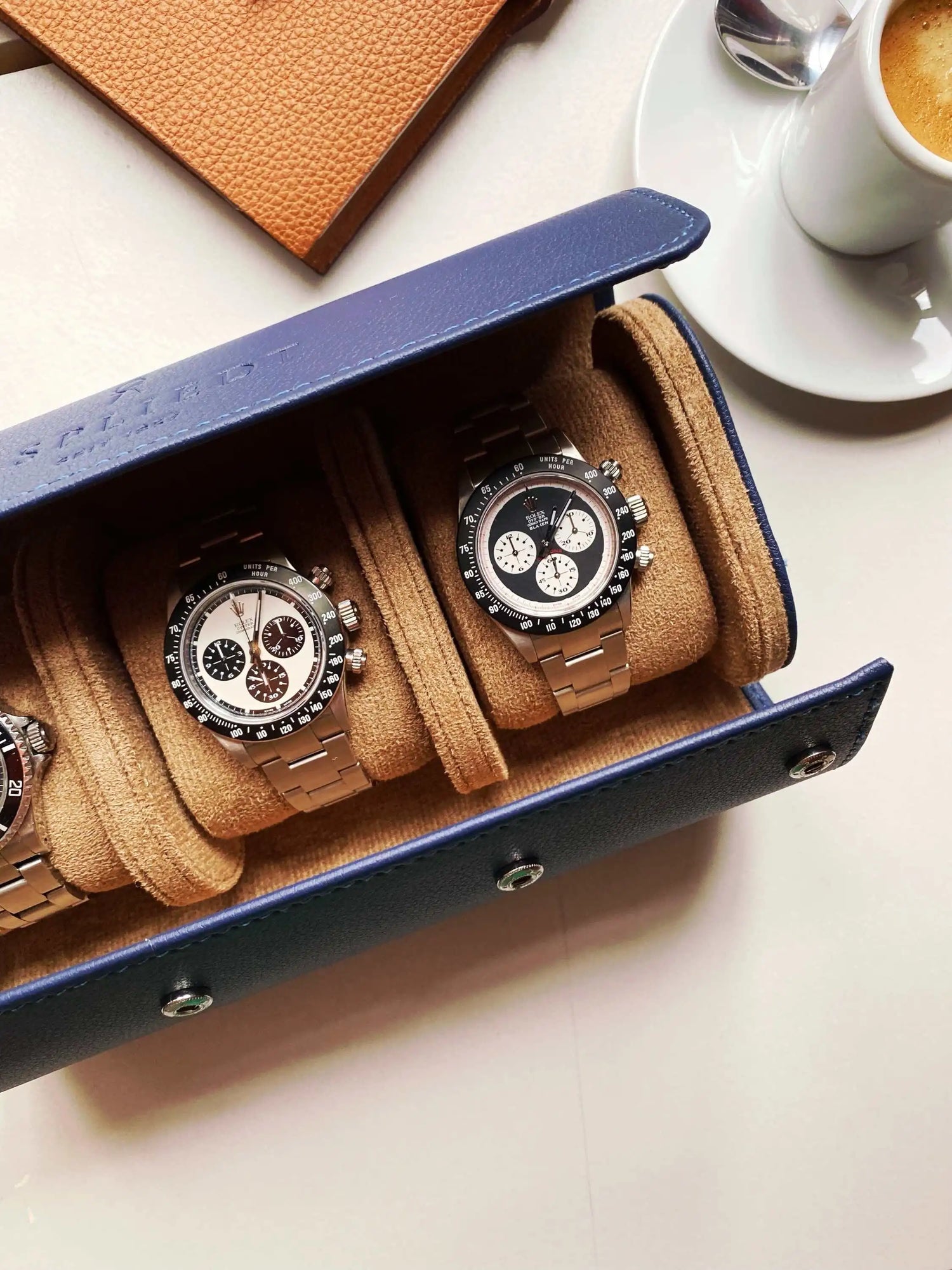 Pre owned
Watch purchase
Torsten H. Spliedt opened the shop in Kampen on Sylt in the fifth generation. In 2016 the branch in Hamburg was added. There we have specialized in vintage and pre-owned watches. We will be happy to give you an estimate of the realistic market value of your watch and the conditions under which we can sell it via the following link.
Fill out form
Step 1. Fill out the watch form
Send us the completed form via the Valuation link.
Step 2. Receive offer
You will receive a binding purchase offer or an appraisal of the value of your watch on the same day.
Step 3. Collection & Payout
After agreement, we will have the product picked up from you free of charge by an insured value transport and pay you the agreed amount immediately after checking.

Pre owned
Schmuck Ankauf
Über den nachfolgenden Link geben wir Ihnen gerne eine Einschätzung über den realistischen Marktwert Ihres Schmuckstücks und zu welchen Konditionen wir dieses in Kommission verkaufen oder direkt von Ihnen erwerben.
Step 1. Uhren Formular ausfüllen
Senden Sie uns über den Link Werteinschätzung das ausgefüllte Formular zu.
Step 2. Angebot erhalten
Sie erhalten noch am gleichen Tag ein verbindliches Kaufangebot oder eine Werteinschätzung Ihrers Schmuckstücks.
Step 3. Abholung & Auszahlung
Nach Einigung lassen wir das Schmuckstück bei Ihnen kostenlos durch einen versicherten Werttransport abholen und zahlen Ihnen nach Prüfung den vereinbarten Betrag unverzüglich aus.

Formular ausfüllen